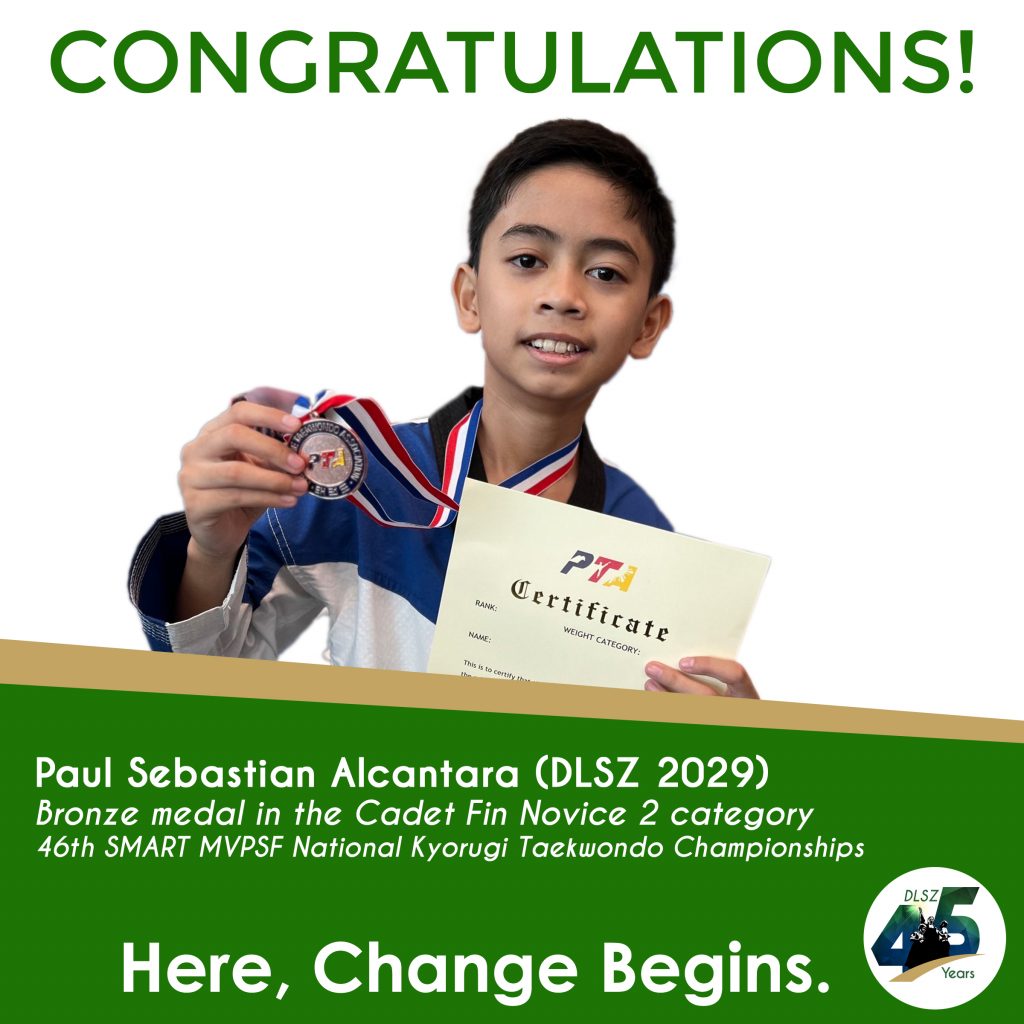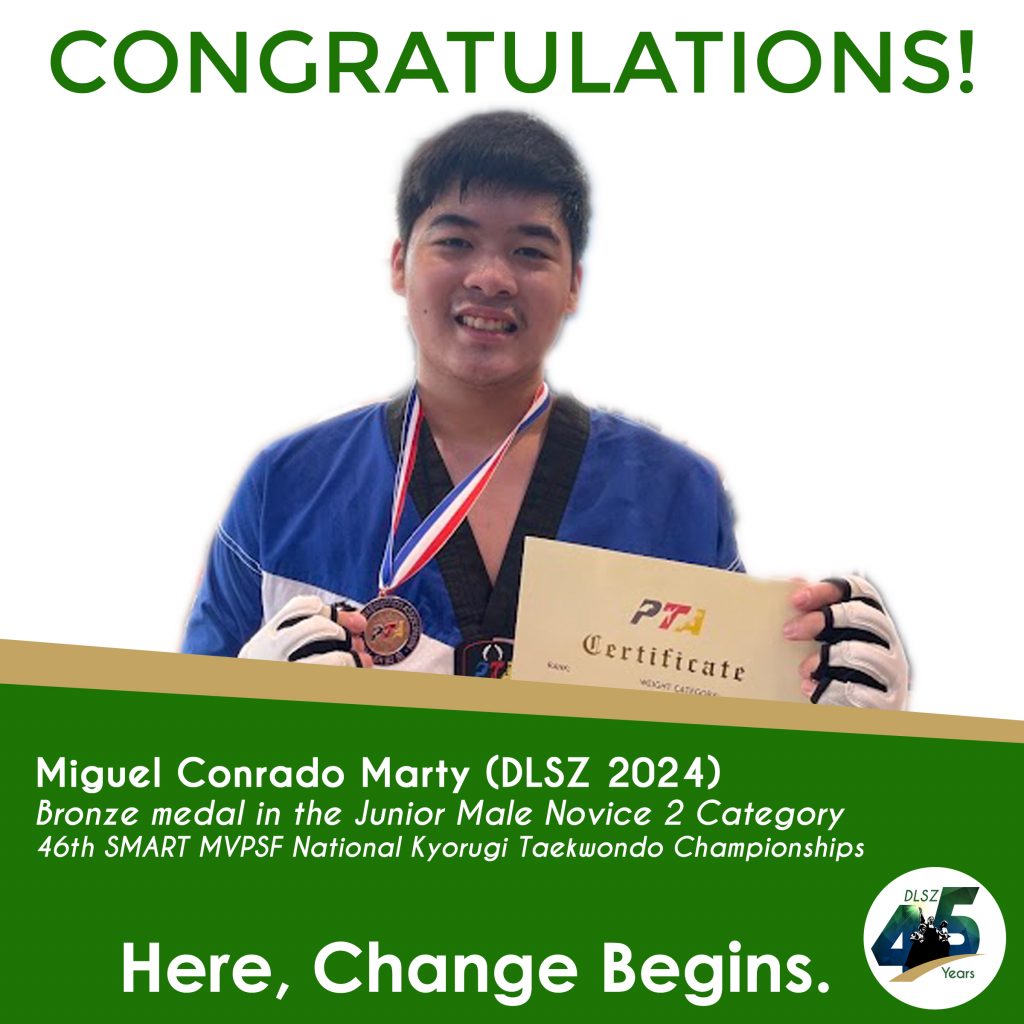 DLSZ congratulates two members of the DLSZ Taekwondo Varsity Jins, Miguel Conrado Marty (DLSZ 2024) and Paul Sebastian Alcantara (DLSZ 2029) for triumphantly winning bronze medals in the 46th SMART MVPSF National Kyorugi Taekwondo Championships held last July 22-23, 2023 at the SM Mall of Asia, Pasay City.
Around 2,000 participants from all over the Philippines participated in this two-day National Tournament held by the Philippine Taekwondo Association. Various taekwondo chapters from different regions of the country took part in this event, which is said to be one of the biggest tournaments of the year in the Philippine taekwondo scene.
DLSZ Alumni Coach Ricardo L. Santiago heads the DLSZ Taekwondo Varsity Team with coaches Edwardo Cruz and Noel Almaida.
Animo La Salle!