By: Mr. Jholan Torres, Computer Technology Unit Head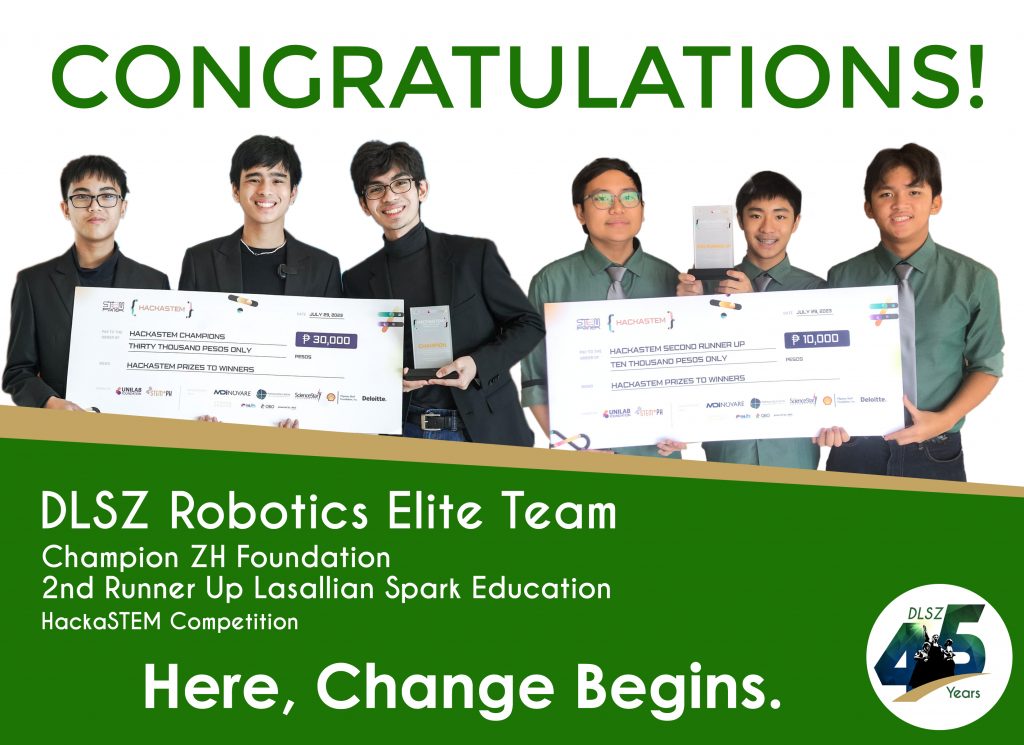 De La Salle Santiago Zobel School (DLSZ) Robotics Elite Team students emerged as champions in the first-ever HackaSTEM, a hackathon event hosted by Unilab Foundation's STEM+ PH program held last July 22, July 26, and August 5, 2023, at Makati Ballroom, Inlife Building, Makati City.
The hackathon, themed "Bridging the STEM Gap through Technology and Innovation," is an ambitious initiative that celebrates the creative and problem-solving abilities of young minds in the fields of Science, Technology, Engineering, and Mathematics (STEM). Among the impressive 20 competitors who submitted their proposals, DLSZ proved to be a force to be reckoned with, clinching both the top spot and a notable third place in the competition.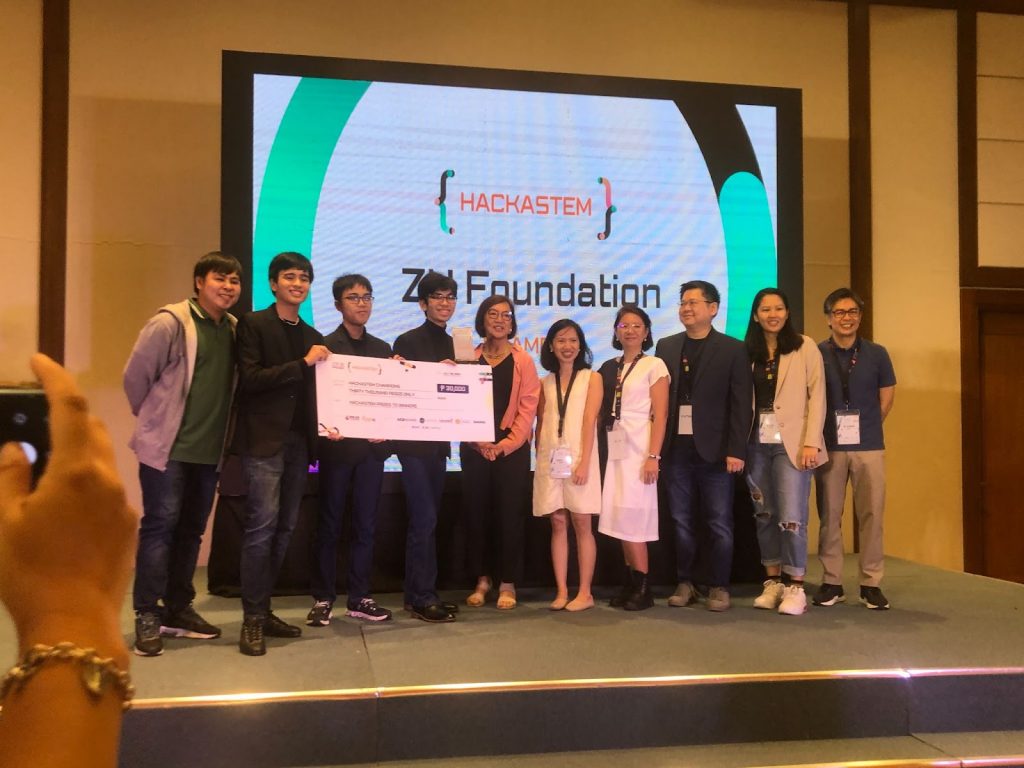 Announcement of Zobel Honorary (ZH) Foundation as Champions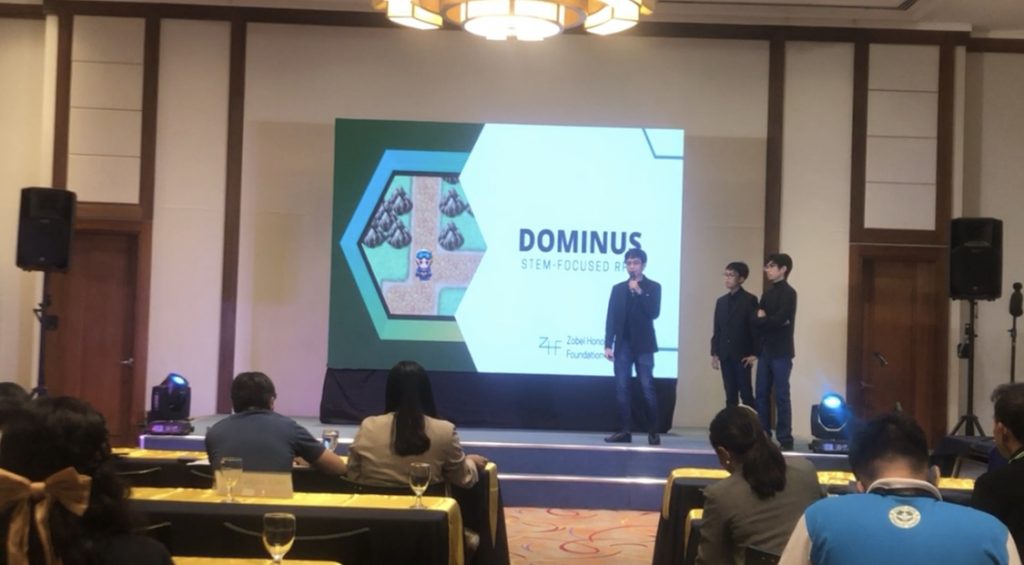 Announcement of Zobel Honorary (ZH) Foundation as Champions
DLSZ's Zobel Honorary (ZH) Foundation takes the crown at HackaSTEM
The ultimate victors of HackaSTEM, DLSZ's ZH Foundation, have pioneered a groundbreaking project named "Dominus." This revolutionary initiative merges learning with gameplay, motivating participants to delve deeper into STEM subjects to advance through various levels. It embodies the essence of innovation, to make learning an engaging and immersive experience.
Behind ZH Foundation is composed of the following students: Allen Conner C. Hizon (DLSZ 2024), Dominic Leo B. Ramos (DLSZ 2024), and Robert Zachary M. Santos (DLSZ 2024).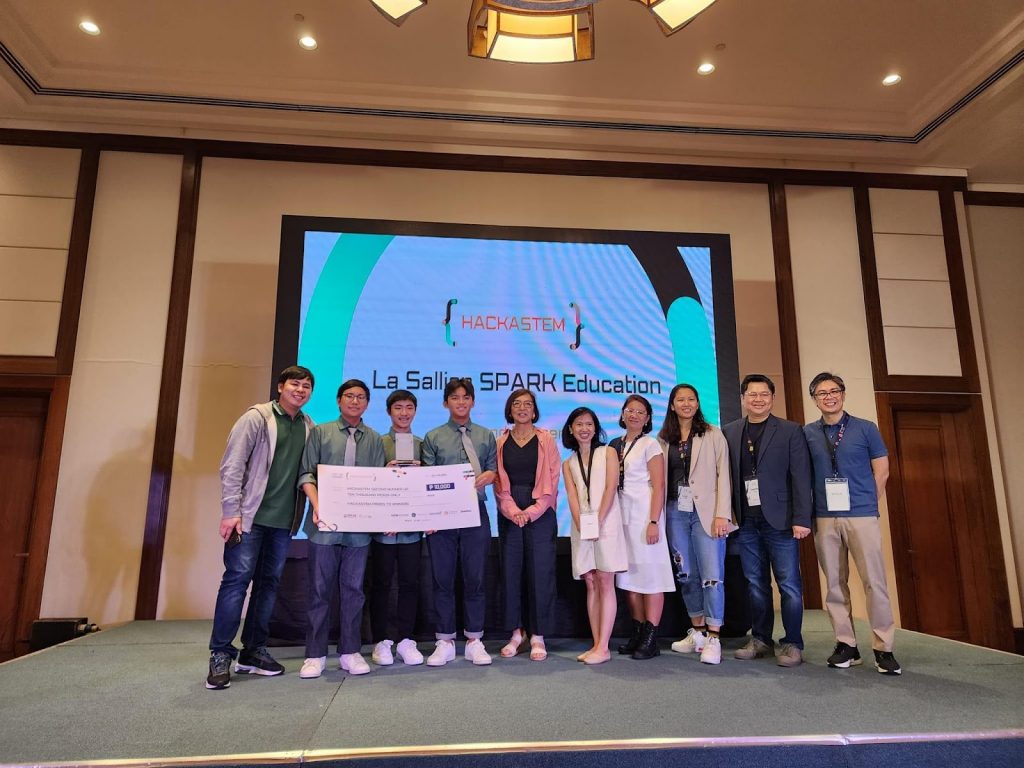 Announcement of Lasallian Spark Education (LSE) as 3rd placer
LSE Group presents "Lasallian Spark Education Website" during the pitch-in round, together with the representatives of Unilab
Lasallian Spark Education lands 2nd Runner Up
De La Salle Santiago Zobel School (DLSZ) Robotics Elite Team also secured the third place with their remarkable project, entitled "Lasallian Spark Education" (LSE). Spearheaded by the following students, Javier Alejandro Cuyno (DLSZ 2025), Rafael Antonio H. Pulido (DLSZ 2025), and Enzo Joaquim D. Petrache (DLSZ 2025). LSE aims to revolutionize the STEM learning landscape as a dynamic online hub that offers a plethora of features, including an E-library, community forums, and a personalized workspace– fostering more interactive and productive learning experiences. With its scalable and innovative approach, LSE is set to ignite a brighter future for STEM students across the Philippines.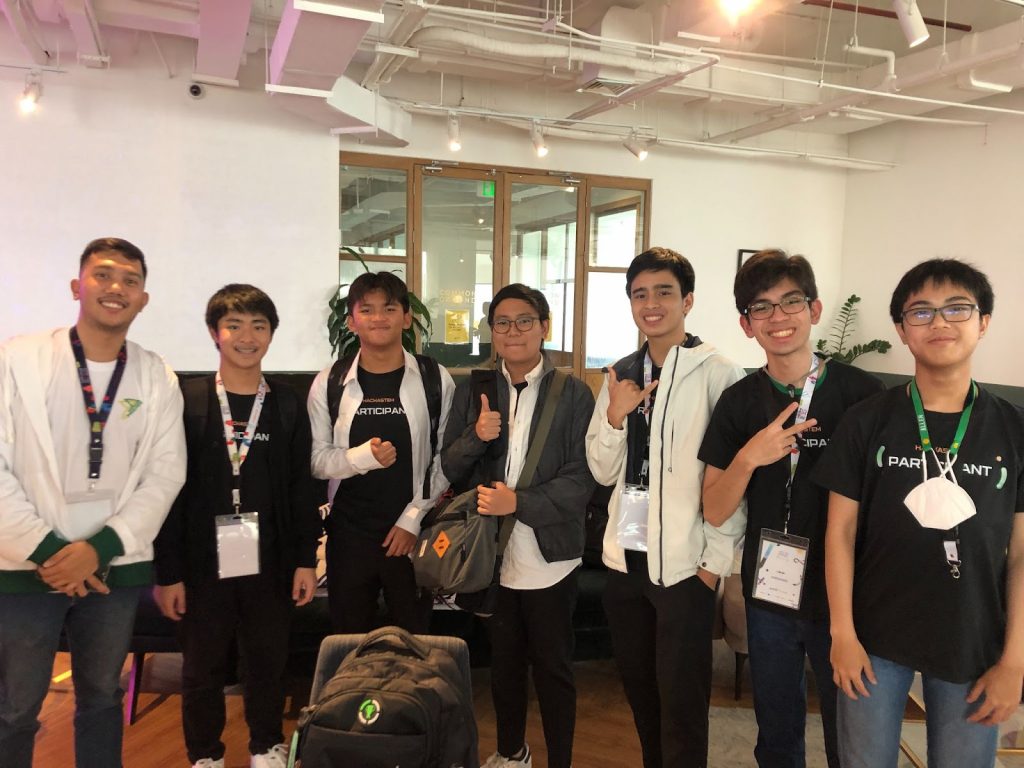 Coaches Guide Young Innovators
The driving force propelling these young innovators to success is their dedicated coaches: Mr. Neil Christian Capanzana, the G12 Empowerment Technology Teacher, and Mr. Jholan Torres, the Computer Technology Unit Head. By providing invaluable guidance and expertise, they nurture each student's technical and creative abilities.
With the success of HackaSTEM, the event serves as a shining example of the DLSZ's commitment to fostering excellence in STEM education. The triumphs of ZH Foundation and Lasallian Spark Education showcase the remarkable potential of young minds and sets the stage for a thrilling and impactful hackathon event that promises to bridge the STEM gap through technology and innovation.