[UPDATED]
Please be advised that the start date of the Summer Tennis Clinic has been moved to June 19, 2023.
For inquiries, you may contact Coach Hans at 0977-122-3661
=====
Learn new skills through sports and have a memorable summer at DLSZ. Inquire and enroll now for the DLSZ Summer Sports Clinic Offerings for 2023!
See posters for details!
1) Learn self-defense skills and discipline through JUDO–ongoing until June 29, 2023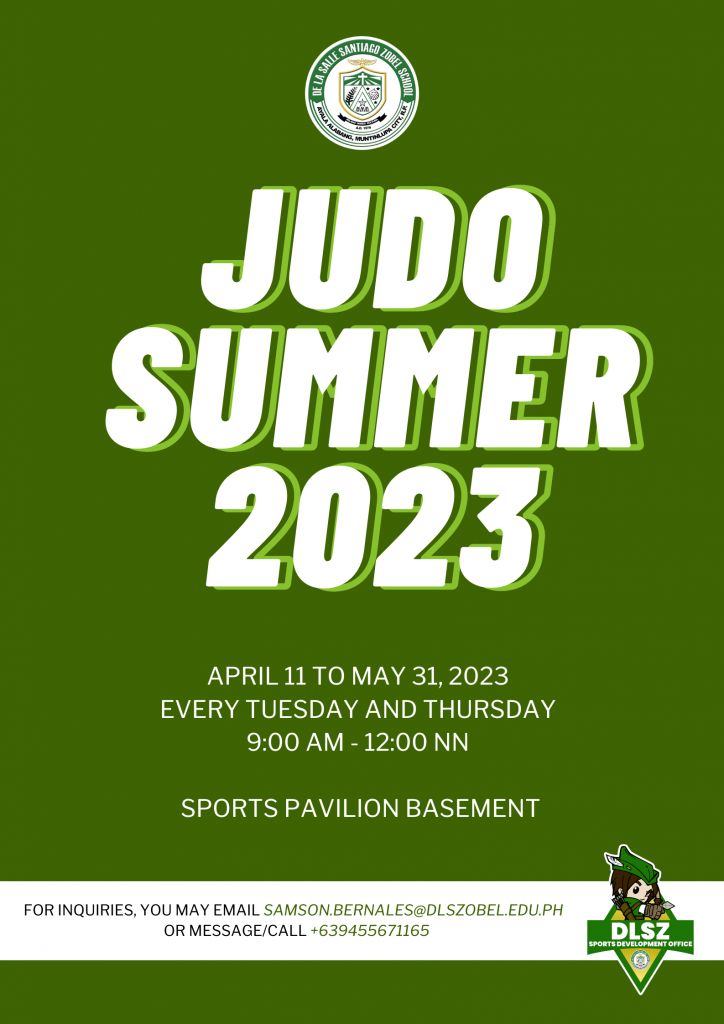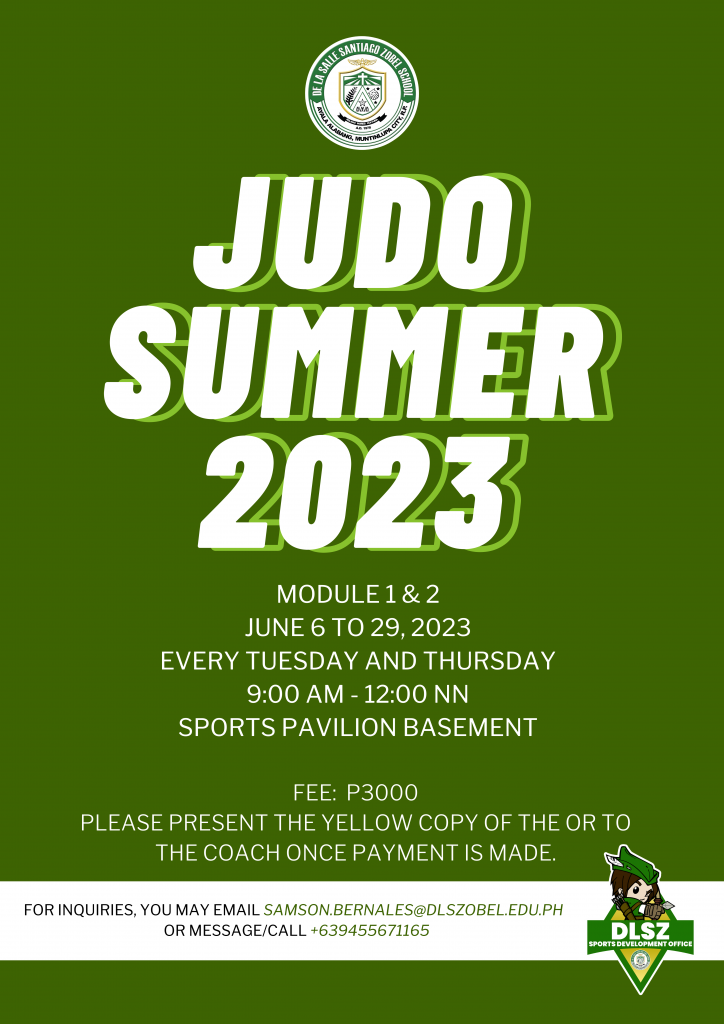 2) Learn technical and tactical skills through Junior Archers Basketball from May 3 – June 28 2023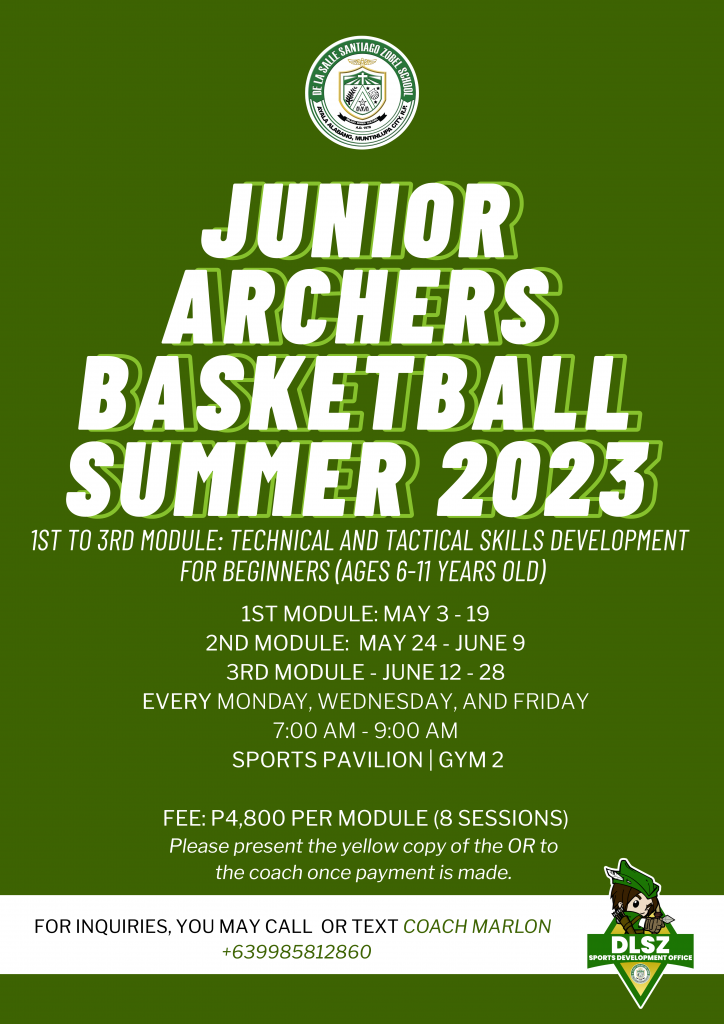 3) Learn to serve and smash through Badminton, from May 8- 29, 2023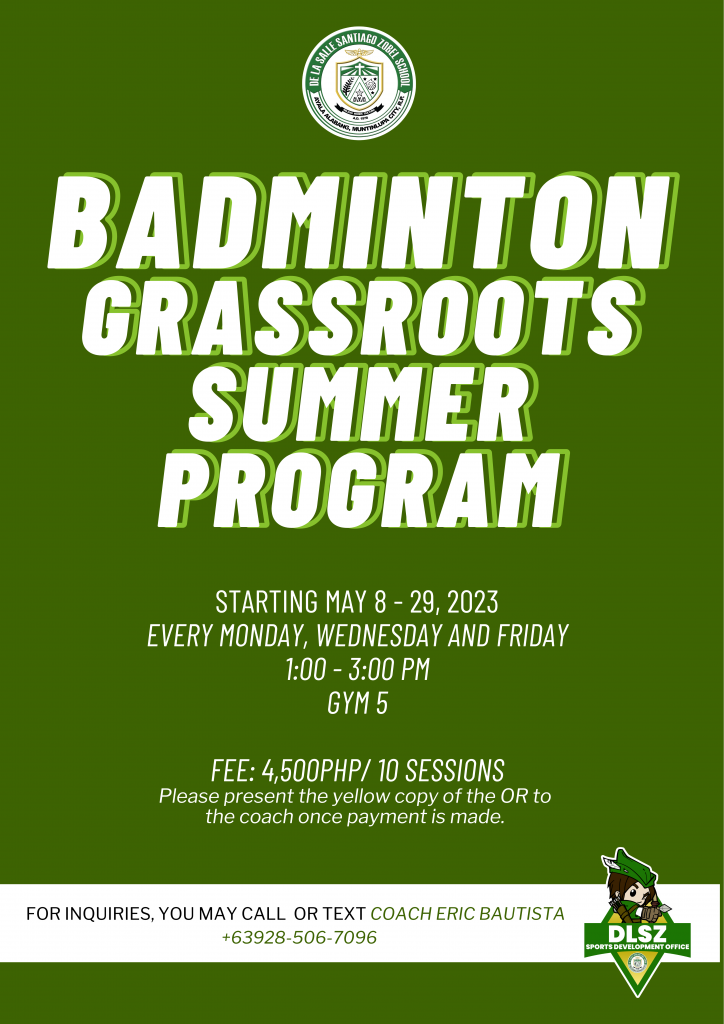 4) Learn how to dive, hit the pedals, and run through Triathlon, starting April 24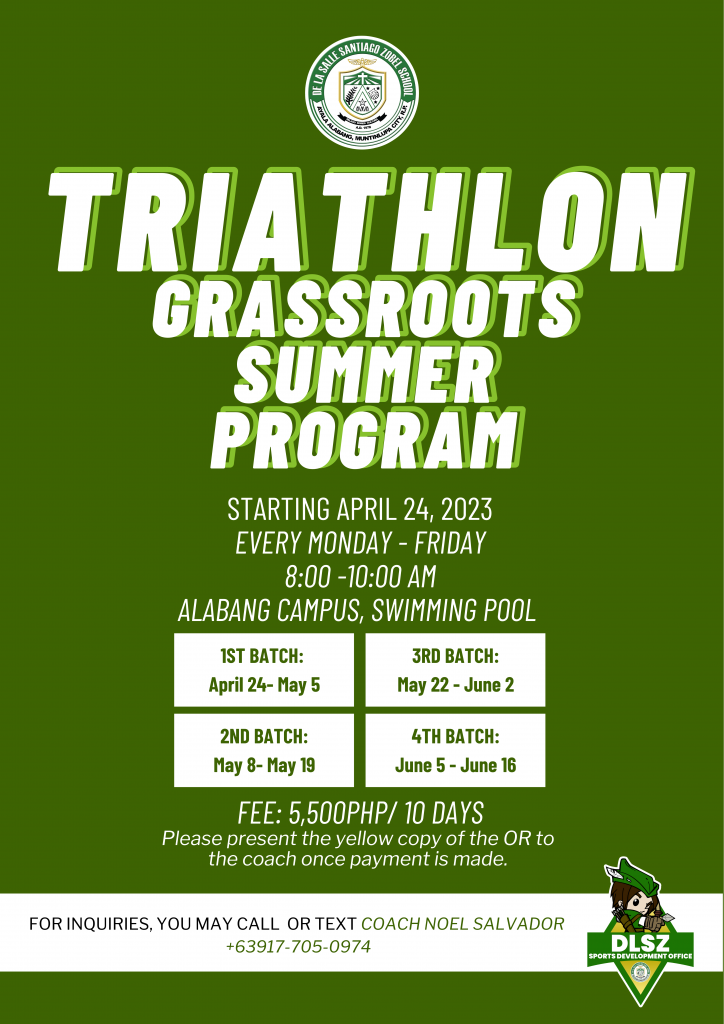 5) Learn forehand and backhand hits, pushes, flicks, and loops through Table Tennis starting May 11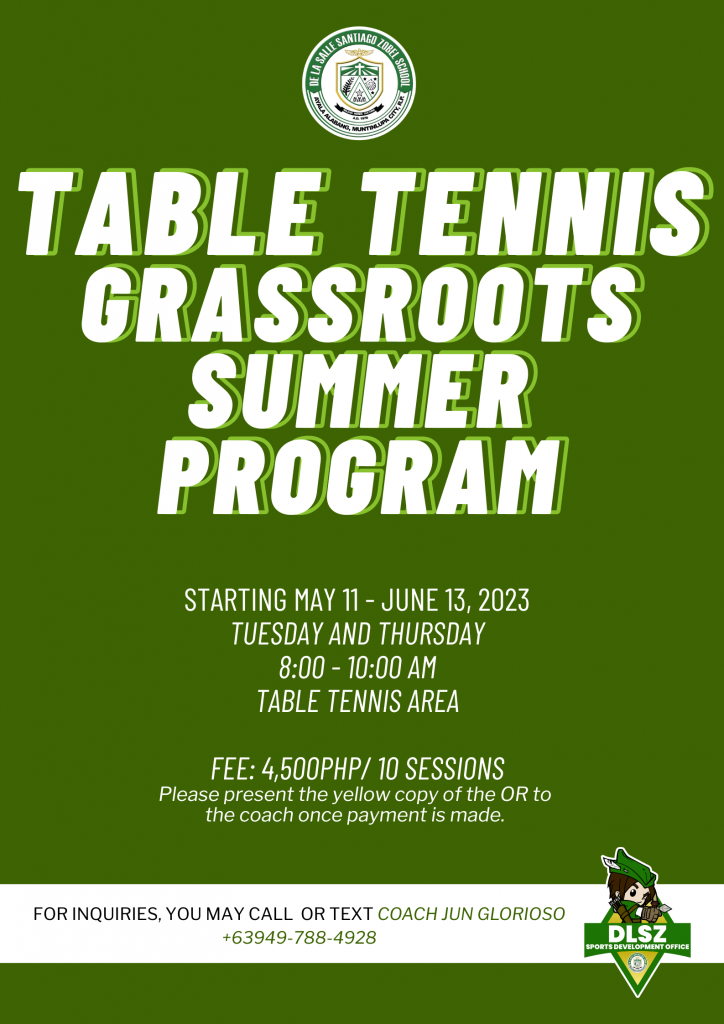 6) Learn calculation, tactics, and evaluation/analysis through Chess starting May 22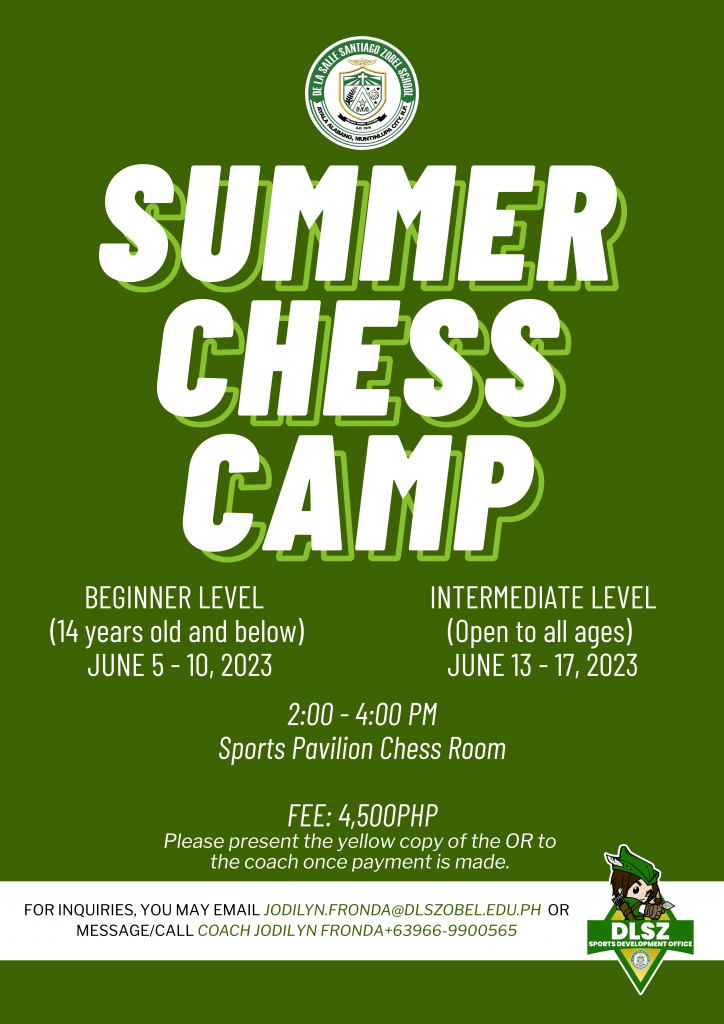 7) Learn how to strike and kick through Taekwondo starting May 17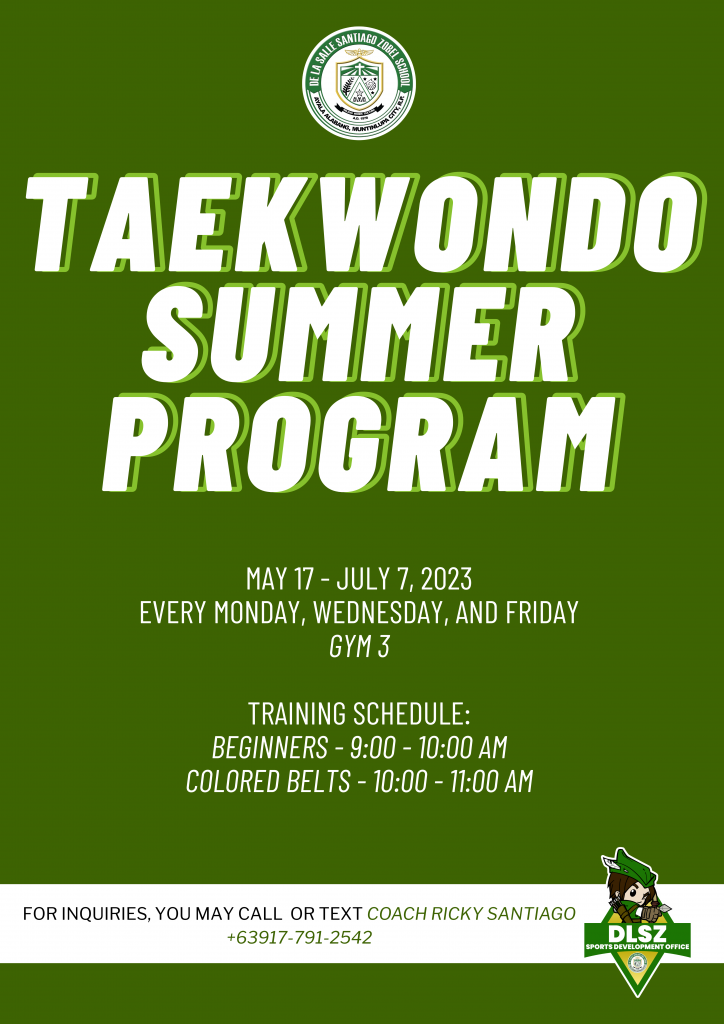 8) Learn self-defense and build confidence starting May 23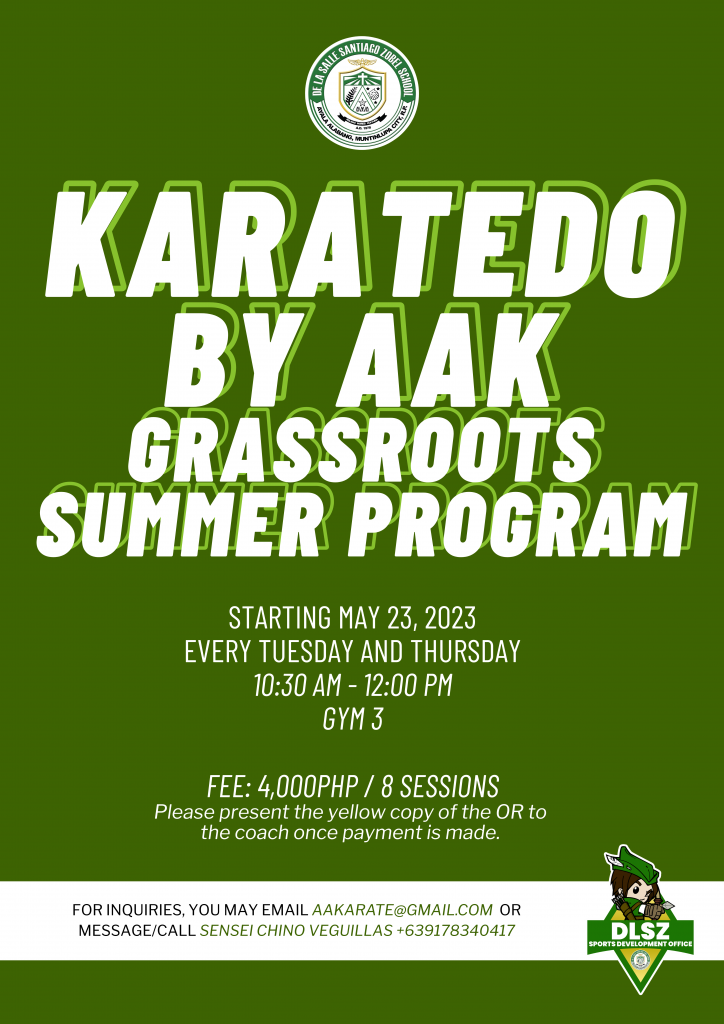 9) Learn flexibility, endurance and strength, and power through Tennis starting June 19 (revised date)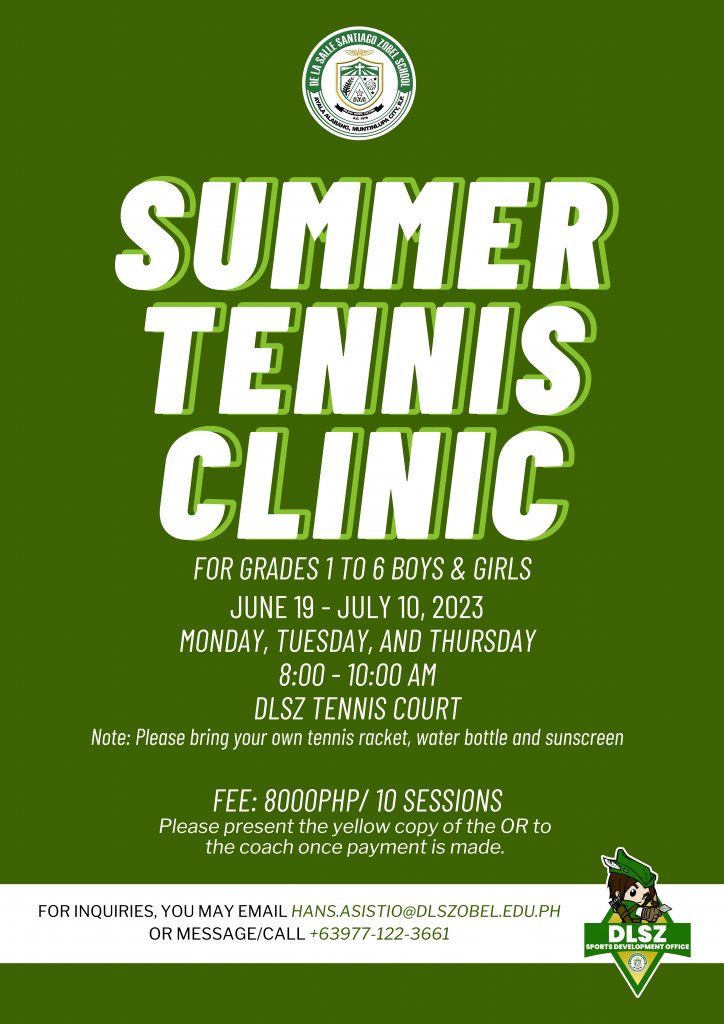 *as of June 13, 2023, 2:37 pm